Parenting is full of challenges, mine started the first night. Exhausted but elated I spent the night trying to soothe my cranky son who was on a hunger strike as he weaned off the epidural used during his delivery. I remember him licking the back of my neck as we turned laps in our hospital room.
Each step in his development brings with it a new challenge. This is nothing I didn't know when I signed up for this parenthood thing—of course experiencing it is so much different than reading about it in parenting books or talking about it with other parents.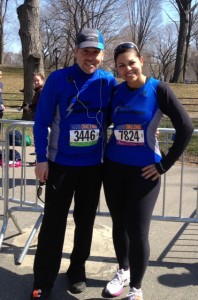 As the weather slowly starts warming up it's time for my next challenge—a personal one—it's time to lose weight. I gained about 25 pounds during Esther's pregnancy and a winter spent playing with our new baby and eating comfort food did little to help that.
For me this isn't a new challenge—it's an ongoing one. Over the past 15 years I've lost 200 pounds, 20 pounds 10 times. I've tried the Atkins Diet, the South Beach Diet and several others, they all worked for a short time but weren't the answer, so a few weeks ago Esther and I joined Weight Watchers.
If you are unfamiliar with Weight Watchers you probably think it's a room full of fat middle-aged women swapping recipes for low-fat muffins. I did. However the program works it you follow it. I lost 45 pounds in 2013 before getting derailed by family issues.
When I joined in the past my goals were simple, lose weight and be healthier. They still apply but there's more to it now. I'm the 50 year old father of an adorable son. Facing the challenges needed to raise him will require energy. I owe it to him to be there.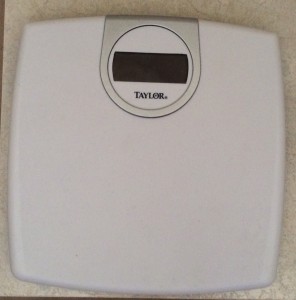 Share This: