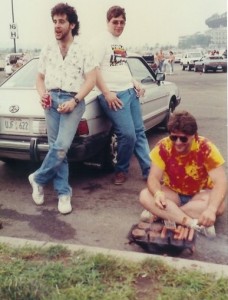 Becoming a SAHD (Stay at Home Dad) at 50 concerned me a little—okay maybe more than a little. I worried about, bathing, diaper changes, and being the responsible adult. I was working without a net—it was just me and the baby—without an adult more adult than me nearby.
I've outgrown my initial concerns but still dread the day when someone asks, "How old is your grandson?" Hopefully Cristian will do the right thing and kick them in the leg. I'm counting on you son.
I spent Sunday's Super Bowl Party comparing notes with Dads who've been there and done that. We agreed first-moments are great, tantrums suck, and debated which was more annoying, the Teletubbies or Caillou.
Here's what I learned:
Looking Silly is Okay – My friends may be wondering about this one. Silliness and an off-beat sense of humor is kind of who I am. I have a hard time seeing a thirty-something me bopping around to kiddie songs during a My Gym class or even out of class. These days I've become a rhythmless-dancing machine—it's easier when you embrace the silly.
Baby-Related Entertainment – My days are consumed binge watching Sesame Street, Sid the Science Kid and Pepa Pig. Going to show or museum used to be a comedy club or MOMA now it's Sesame Street Live or the Children's Museum of New York. Cristian's smiling face makes up for the crowds and loud crying children.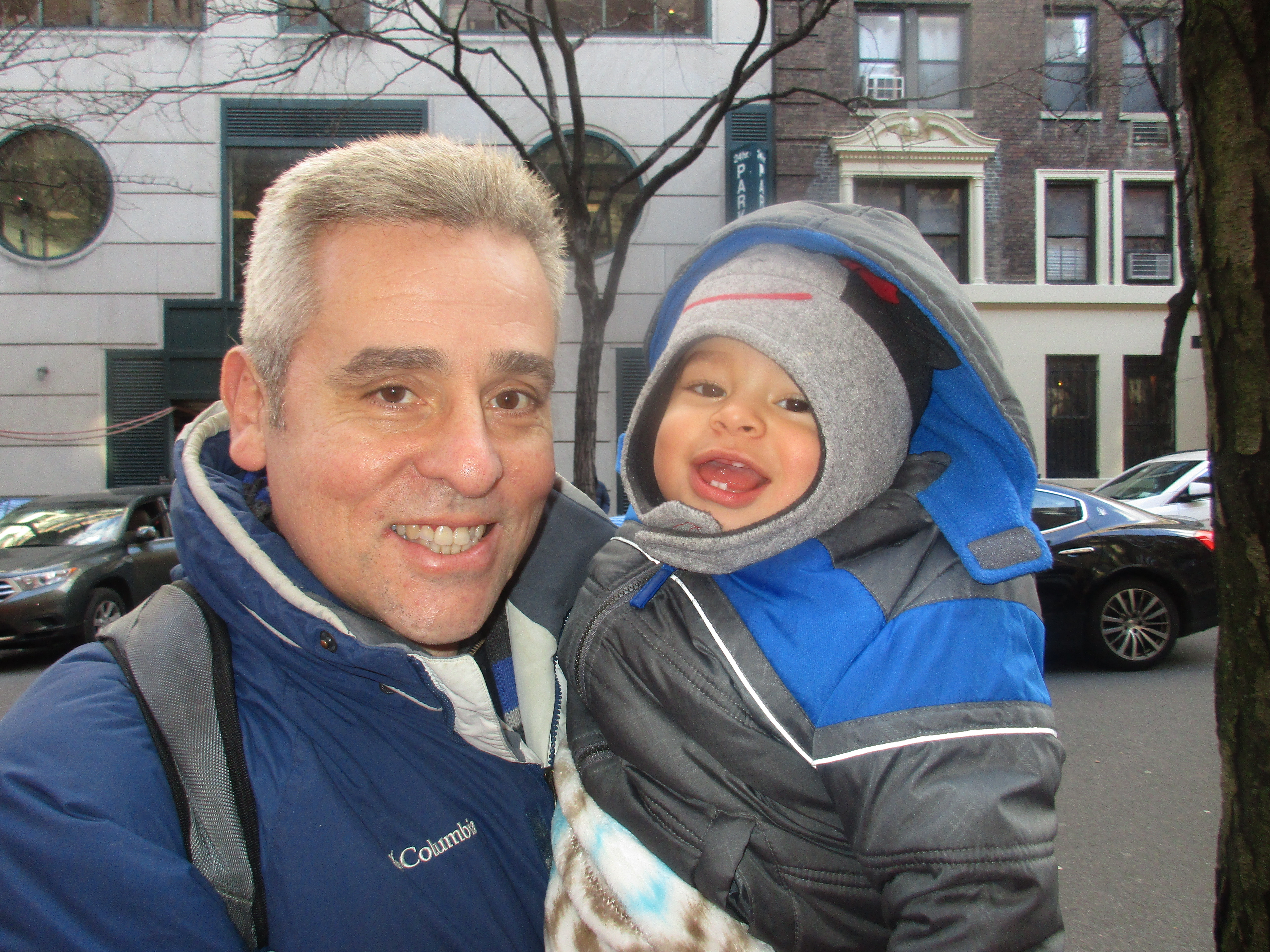 Pacing and Energy – Twenty years ago I was younger, fitter, and had washboard abs. Today, I'm older and grayer, okay mostly white without the hair color. A keg replaced the six-pack. Caring for and chasing after a toddler requires endurance. Finishing twelve marathons taught me how to pace myself. Occasionally I hit the wall, but push through until Esther comes home from work or I've worn the baby out.
I'm Older, Calmer, and More Secure with Myself – It's not like I'm doing yoga, sipping green tea, or reading the Dalai Lama but twenty years mellowed me. I no longer stress things I can't control. I've learned to enjoy the moment because they won't last forever. That's not to say I haven't fired a baby bottle or thrown an iPhone across the room during those special moments.
Payback's a Bitch – I watched from the sidelines when my friends became parents in their 20s and 30s. Knowing I could bolt when the tantrums started was a good option to have. Those same friends are now empty nesters, offering advice and even babysitting here and there. These days they're the ones reaching for their coats when the tantrums kick in.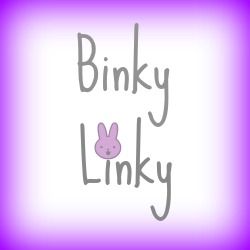 Share This: