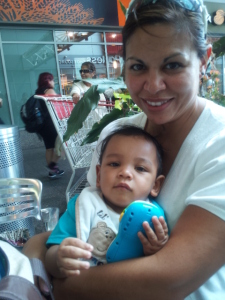 In my post before the break I wrote about finding out about Esther's pregnancy but it still wasn't real—I said it was but it wasn't yet. We'd been here before. Esther had gotten pregnant twice and miscarried both times.
We tried IVF—three cycles worth. Early morning blood tests, late-night hormone shots, and a 60-year old woman handing me a cup and pointing me to a room full of adult movies and magazines. Is that Lindsey Lohan? Okay I had the easy part, but IVF didn't work for us either.
Since Esther was 41, and had two miscarriages, we were a high-risk pregnancy. We were referred to a specialist. After discussing our family histories Esther was sent for a Chromosome 21 test.
The fetus was tested for potential birth defects such as Alzheimer Disease, Cytogenetically Normal Acute Leukemia and Nonsyndromic deafness. All we could do was cross our fingers and pray.
While we waited I joked that one family was going to be disappointed. Esther's family was dying for a girl, her brother has two sons and her sister has another. My brother has two daughters. My family wanted me to produce the elusive male child and keep the family name alive—but no pressure.
A few weeks later Esther called crying. The test results were back. Bracing for the worst, she said,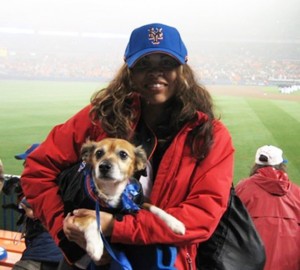 "The test results were negative."
Choked up I asked, "Does that mean?"
"The baby is healthy" she answered crying tears of joy.
Wow! It just got real. She asked me, "Do you want to know the sex of the baby? I didn't ask because I wasn't sure if you wanted to know."
I wanted to be surprised, but knowing Esther wanted to know, said, "Sure, call her up and let me know."
Twenty minutes later, Esther called back saying, "Your father is going to be very happy."
Share This: