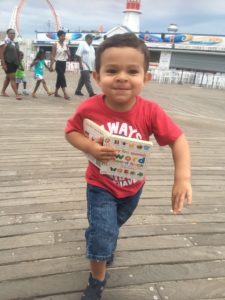 It was a Wednesday morning, which meant Cristian and I were off to Coney Island. We weren't going to the amusement park although I planned on taking him to Nathan's for hot dogs. Once upon a time, I was a Stay at Home Dad who worked part time as a medical biller. Wednesdays meant delivering documents from a medical clinic in Brooklyn to my company's office in Queens.
Squeezing Cristian's stroller through the narrow hallway, we arrived at a small office where three women worked. The office soon filled with a group of Eastern European women whenever I showed up with the baby. One of the women turned and said, "How cute, you are babysitting," in thickly accented English.
Although she was being polite, she didn't realize she pissed me off. At least she didn't think I was Cristian's grandfather — that happened later when we were playing on the boardwalk. Yes, it was a memorable Wednesday.
Driving back on the Belt Parkway, I replayed the conversation in my head, again and again. After the fifth or sixth time I asked myself, "Does she know better?"
The women in the office were similar in age and background to my family members when I was growing up. The women in my family handled most of the childcare responsibilities, rarely getting help from their husbands. In those days' household roles were clearly defined, men were the providers, and women stayed home and cared for the children. Some women worked, but it was besides their childcare responsibilities.
My male cousins and I were among the first generation sharing parenting responsibilities with their partners. Times changed and many families need two paychecks to make ends meet. This shared responsibility confused my aunts and uncles as they watched us feeding and dressing our kids. The first time they saw my brother giving his daughter a bottle, you would have thought he was explaining nuclear physics.
I was a Stay at Home Dad for the first two years of my son's life, and it irritated me when people thought I was doing it to help out my wife. My experience with the woman in the office wasn't the first time I heard the dreaded B-Word.
Parenting starts when your child is born — it's what you signed up for. Couples usually figure this out during pregnancy, those who don't are in for a rude awakening. A child needs both parents because raising a child is a team effort.
Cristian is my son — you can't babysit your child — it's called parenting. Someone pays babysitters for their service. It's an important service, ask any parent in desperate need of a night out. Whether it's the neighbor's teenaged daughter or an older woman, they are watching your children for a few hours but at some point they go home.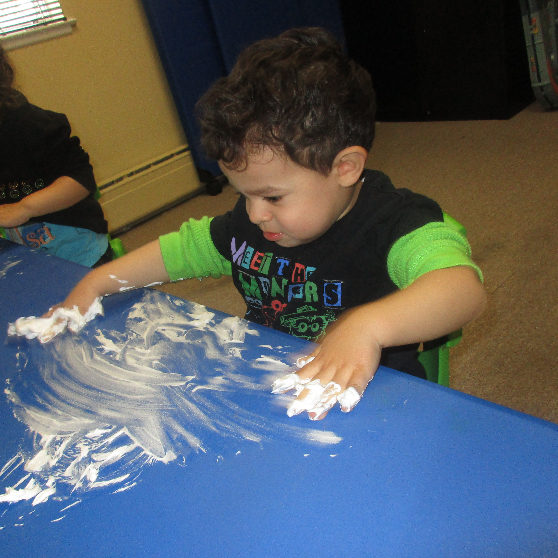 Society has changed since I was growing up, and more parents are sharing parental responsibilities, but a double standard still exists.
A mom taking her kids to soccer practice is doing what's expected of her, but when a dad does it, he's babysitting.. With more women establishing themselves in careers and more men as Stay at Home Dads you wouldn't think the concept was a still a novelty, but it is.
When I was an SAHD, women would offer the clueless dad advice on diaper changes or feedings while standing in the Target checkout aisle. I almost expected them to ask if my wife knew I was out with the baby.
Although I'm no longer the only dad taking his child to a MyGym class or the playground, we still have a way to go. My son and I were enrolled in a Mommy and Me class and more than once I've had to change his diaper in the back of my SUV because men's restrooms are not always equipped with changing tables.
Does a double standard still exist? My brother and discussed it in July at his daughter's eighteenth birthday party. To give further insight, my son celebrated his fourth birthday last month.
Share This: