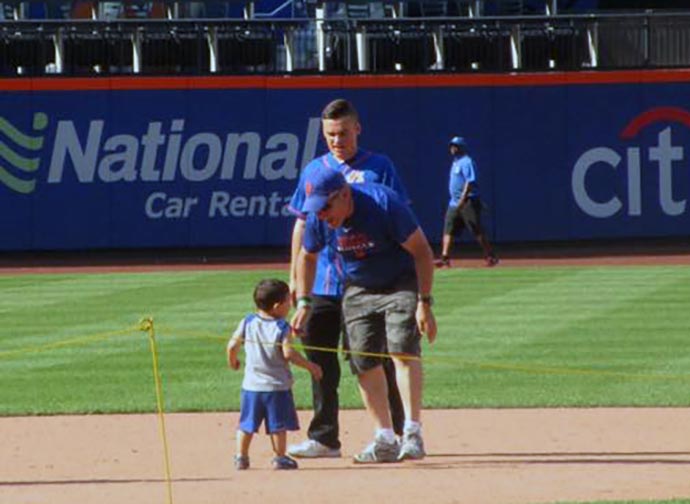 I'm a simple man with simple tastes.  Those who know me will say I love photography, running, a good cup of coffee, Esther, Cristian, and typewriters.  You can add a sense of humor that's either funny or annoying, depending on who you're talking to.  If they really know me well, they will also say, warm beer, the Hallmark Channel, college basketball, and winter are not my thing.
The three months between Super Bowl Sunday and the new baseball season are a sad time.  The excitement of March Madness and filling out brackets is lost on me.  After a cold winter, one phrase gives me hope, pitchers and catchers report on February 14th.  Some have Punxsutawney Phil, but for me the start of Spring Training lets me know warm weather is coming soon.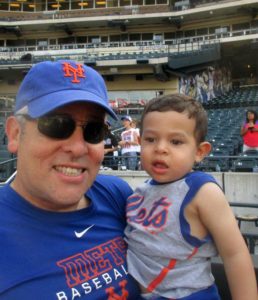 I approach the beginning of a new baseball season with the same excitement of a young child waiting for Santa  Claus on Christmas morning.  Then again the 2019 season starts on March 28th, that's like putting up Christmas displays on Labor Day Weekend.   My better half and I have taken Cristian to several games since he was a baby, and already have tickets to our first game this season.  I look forward to sharing my love of baseball with him as he gets older.
There are some who feel taking a four-year-old to a New York Mets game is cruel and inhumane punishment.  I disagree.  As a Mets fan, he's learning loyalty and you don't always get everything you want in life at a young age.  If I wanted Cristian growing up with an overdeveloped sense of self-entitlement—I'd take him to Yankee games.
I love baseball and since becoming a father, I noticed the similarities between baseball and parenting.  Teamwork and coaching are important components in both.
Baseball players spend the winter working with personal trainers before arriving at Spring Training complexes in Arizona and Florida.  Countless hours are spent on back diamonds learning new skills and refining existing ones.  Time spent fielding grounders, working on a new pitch, or learning a new position could make a difference when it comes to landing the last spot on a 25-man roster.
It's the same with parenting.  The past few winters, Esther and I spent countless hours keeping Cristian engaged.  We enrolled him in My Gym classes, after-school programs, and taking him to several children's museums.
Last winter we invested in a LeapFrog DVD 3-pack, that paid dividends.  We spent hours watching the adventures of Tad, Leap, and Lilly, again and again, and again.  The result, Cristian knows the alphabet backward and forward and he can read.  That's not to say there weren't a few dicey moments along the way.
One evening he proudly shared the newest word he learned with me.  It had four letters, started with F, and ended in a consonant.  Worried that he may have learned this new word from Daddy, I asked him to repeat it.  Imagine my relief when he repeated it, adding ribbit ribbit.
I always found baseball to be a metaphor for life.  There is a chance for glory and individual accomplishment but you must never lose sight of the fact that you are part of something bigger than yourself.  My playing days are over, but if I raise a child who grows up to be a quality person, I did my job well.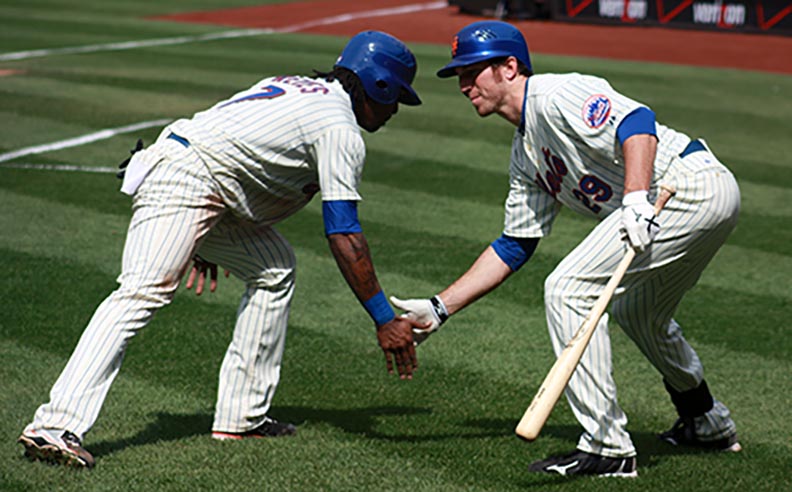 Share This: